.
Estimated delivery - 4 weeks.
The SDOCK2U33 Dual 2.5/3.5" SATA hard drive docking station lets you dock and swap drives from your desktop or laptop computer simultaneously, using a single USB port.
Enhanced with UASP (USB Attached SCSI Protocol), this hard drive docking station lets you get the most out of the fastest drive technologies such as SATA III (6 Gbps), solid state drives (SSD) and hybrid, drives with performance up to 70% faster than conventional USB 3.0 when paired with a UASP-enabled host controller. See our UASP testing results below for further details.
The hard drive dock features independent power buttons for each individual drive, ensuring you can operate each hard drive separately. This gives you the freedom to hot-swap one drive while transferring data to another, saving you time.
Extend the value of this hard drive docking station further with the addition of our SATA to IDE Hard Drive Adapter (SAT2IDEADP), allowing easy insertion of any 2.5 or 3.5in. IDE hard drive into a SATA hard drive dock.
To ensure compatibility with your computer system, the SDOCK2U33 supports all of the leading operating systems, including: Microsoft Windows® (8/7/Vista/XP/Server 2008/Server 2003), Apple® OSX (10.9/10.8/10.7/10.6), Linux, and Google Chrome OS™.
SDOCK2U33 is backed by a StarTech.com 2-year warranty and free lifetime technical support.
Improved Performance with UASP
UASP is supported in Windows 8, Mac OSX (10.8 or above), and Linux. In testing, UASP performs with a 70% faster read speed and 40% faster write speed over traditional USB 3.0 at peak performance.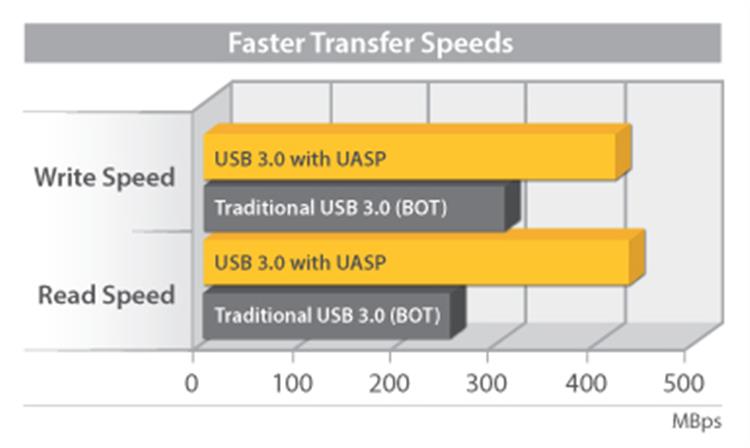 At the same peak in testing UASP also shows an 80% reduction in required processor resources.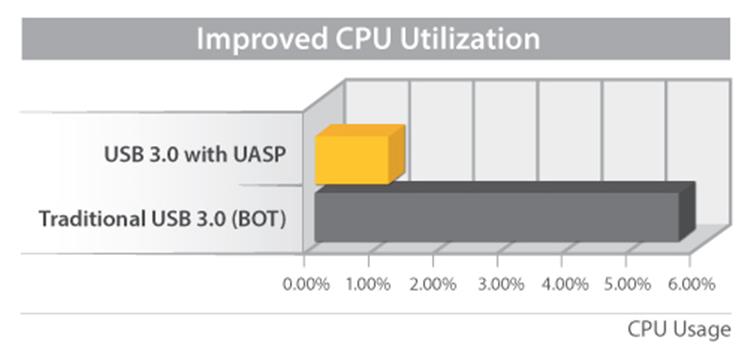 Testing results were obtained using an Intel® Ivy Bridge system, a UASP-enabled StarTech.com Enclosure, and a SATA III solid state drive.